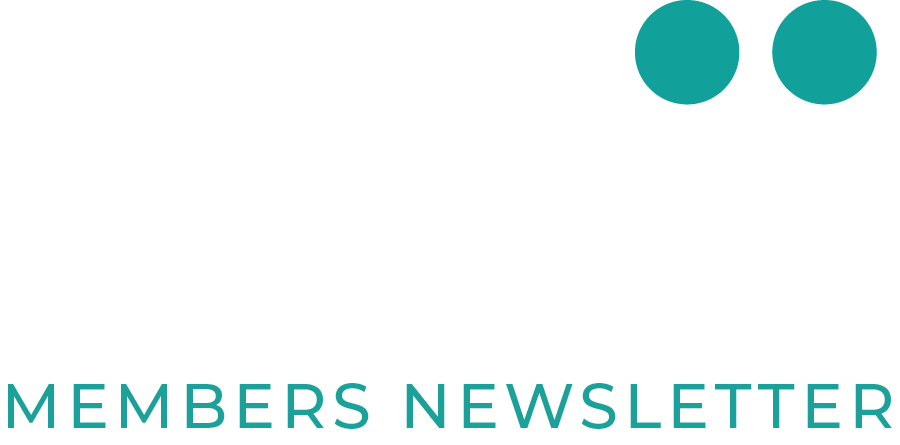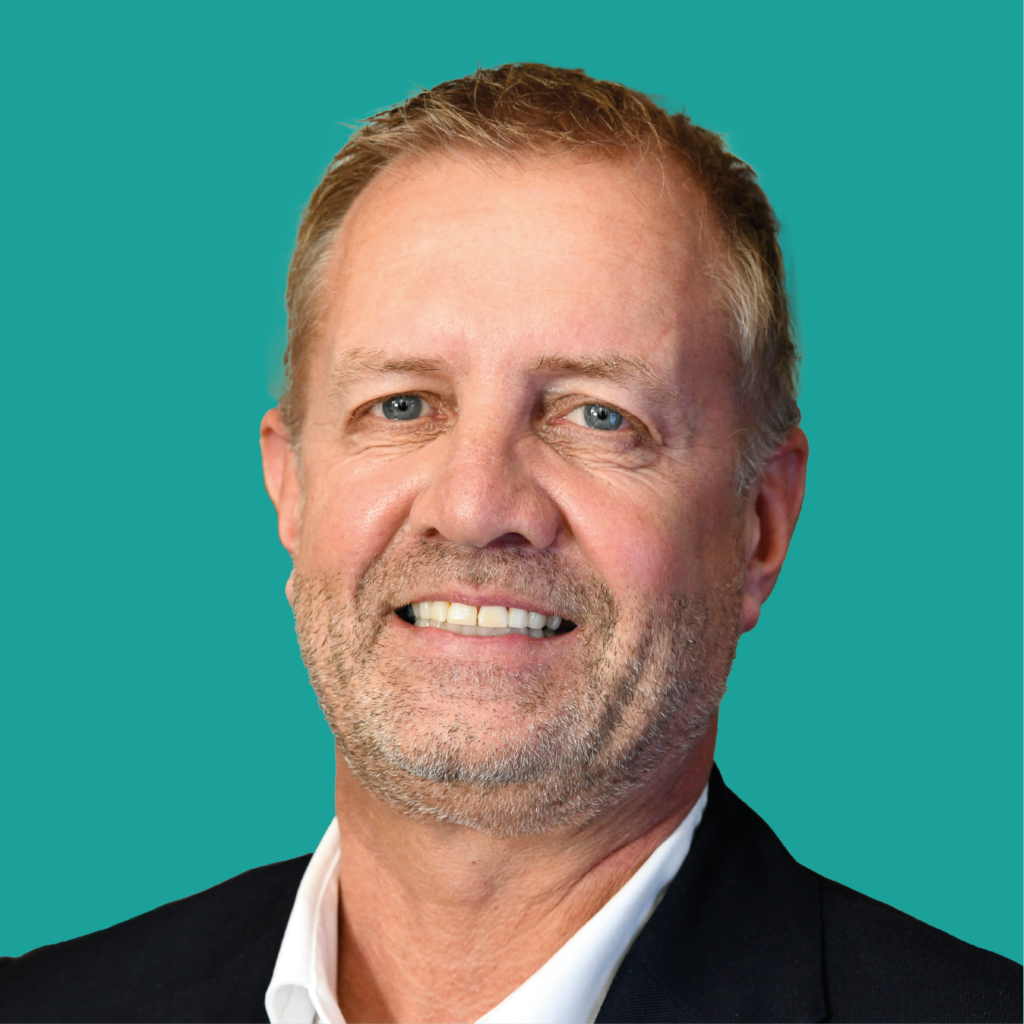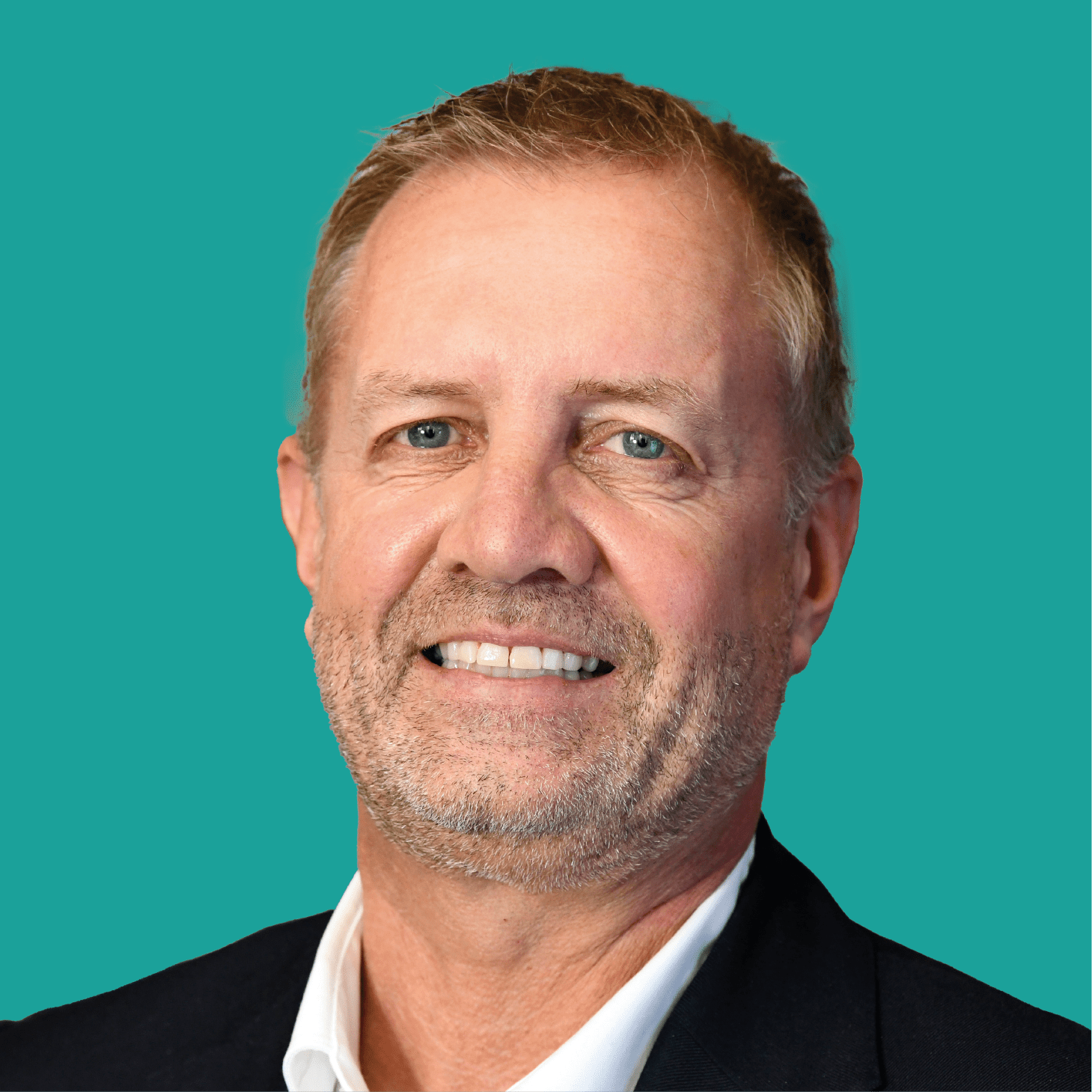 Dave Middleton, Executive Chair, amii
As we enter a new financial year, it was pleasing to see the Chancellor pledging extra support to increase the availability of mental health and musculoskeletal resources in his Budget.
While I welcome this support, I was disappointed to see that no tax relief was announced for the PMI industry at a time when the NHS is under unrelenting pressure. I believe that the government has missed the opportunity to encourage growth in the PMI market and help relieve some of this pressure. I am currently talking to the CBI and BIBA about how we can join forces to lobby the government in this regard and will keep you informed of progress.
On a more positive note, our 'Talking Health and Wellbeing' podcast is now well underway, and we have had some fantastic guests so far who have spoken eloquently on some very thought-provoking topics.
The most recent episode features Amanda Kirby, a neurodiversity expert who discusses the need to treat neurodiverse people equally in education and workplace settings. I also recorded an episode with Mike McCarthy, who talked about his work to reduce the tragic toll of male suicide following his son's suicide. More detail on both of these important topics follow later in this newsletter. I hope you have a chance to listen to the latest episodes, and I would welcome any feedback or ideas for future guests.
Tina is also hosting a series of monthly webinars designed to support our members and their businesses. The most recent webinar we held in partnership with The Exeter entitled, The NHS: Fact Vs Fable. Chief Medical Officer of The Exeter, Professor Willie Hamilton, looked at the NHS waiting lists and the specialisms that are most impacted. He shared his views on what has been driving the rise in waiting lists and what the future could look like, including ideas on how public and private can work together. We hear more from Professor Willie Hamilton on this topic later in this newsletter.
We implemented further enhancements to our new website with the launch of our for Members Only area. In this area, we share exclusive content for our members, such as recordings of our webinars, training material and downloadable amii Logo, which you can access from the Knowledge Centre via your login.  
amii membership continues to grow, and we have welcomed four new members this year. I'm delighted that ActiveQuote has rejoined the Association and would like to offer a warm welcome to HCA Healthcare. It's great to see healthcare providers like HCA join us and recognise that the breadth and depth of amii reaches far beyond health insurance. Welcome to all our new members, and thank you to all our existing members for continuing with the amii journey. All that remains is for me to add a couple of dates to your diary for our two key events in 2023. You can see all the key details below and register for both using the links provided.
I look forward to welcoming members old and new to the AGM, and I anticipate an exciting year ahead for the Association.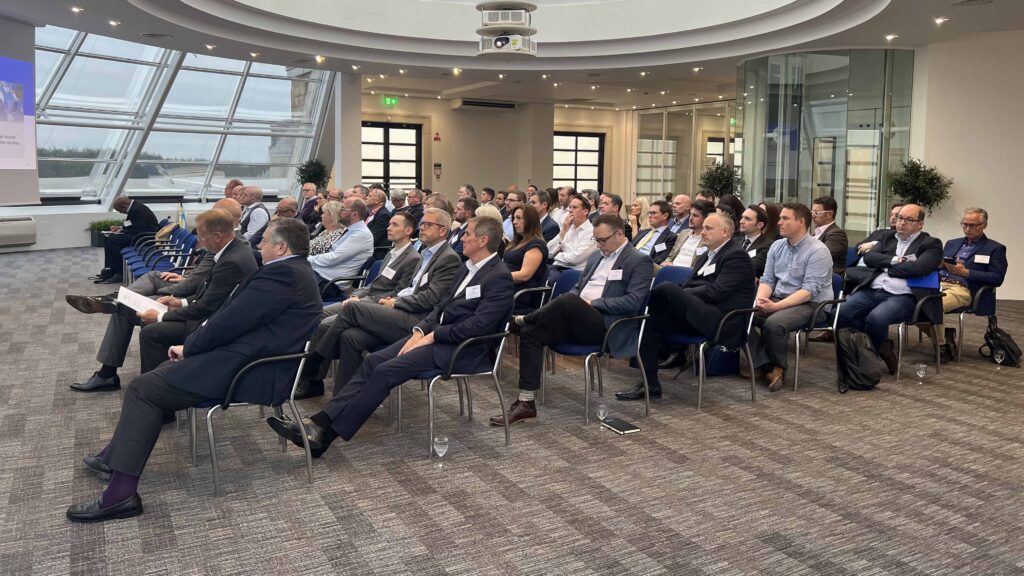 British Motorcycle Museum in Warwick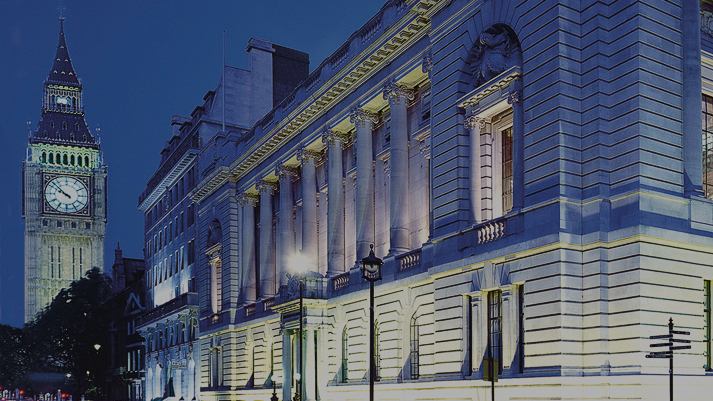 Health & Wellbeing Summit
One Great George Street, London
Professor Willie Hamilton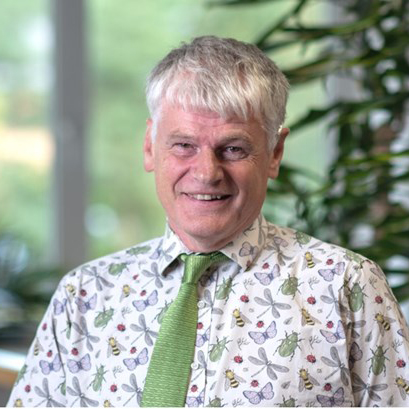 Professor Willie Hamilton, Chief Medical Officer at The Exeter
In this article, Professor Willie Hamilton goes beyond the headlines to explore what's happening in the NHS, with a focus on primary care and cancer referrals.
The NHS a victim of its own success?
The NHS is an almost daily news topic, but putting the headlines to one side, we must acknowledge that a big part of the problem is that we're getting better and better at diagnosis and treatment. Consequently, people are living longer than they were in previous years and this puts more pressure on NHS services.
Increased demand, combined with staff shortages, means it's getting harder for people to access services. The social care crisis further exacerbates this as it's more difficult for patients to be discharged from hospitals without care in place.
Primary care – the jewel in the crown
I'm a supporter of the NHS, I've spent 35 years of my career as a GP in the NHS. Primary care has always been called the 'jewel of the crown' of the NHS, as 90% of healthcare is delivered in a primary care setting*. We tend to forget this. People think GPs are managing colds and making referrals, but that's not the case. GPs deliver a lot of healthcare, and the 90% statistic is just as relevant today.
But, it's getting harder to see a GP and the demand for appointments has gone up. Even though the delivery of appointments is a mixture of face to face, telephone and video consultation, demand is outstripping supply.
There are 27,287 qualified FTE GPs in the UK and for years, we've been trying to increase this number. There are 2,000 fewer GPs than eight years ago but the demand for appointments has gone up.
We're seeing older medical professionals take early retirement and younger ones choosing to practice abroad in places like Canada, Australia and New Zealand. It takes a long time to train GPs – it's not just getting them through medical school, they then need to do GP training. 
Cancer referrals
My field of expertise is cancer diagnosis and we're seeing the number of two week referrals for cancer going up 10% year on year. But the volume of requests, coupled with the difficulty that the diagnostics and specialist services can offer, is leading to a deterioration in performance in meeting the two week referral targets (from 95% in 2017 to 75% in 2022).
Cancer delays matter
For every week's delay, you are approximately 1% worse off in terms of survival. So a month's delay, you're 4% worse off and two months delay, you're 8% worse off. Delays matter if you have a cancer.
The fact remains that staffing will continue to be an issue in the NHS. It takes a minimum of seven years for someone to go through medical school and get to consultant level. While the NHS is under pressure, there is an argument that private healthcare can take the strain from the NHS. Every patient who has private treatment is one less person using NHS resources. We need to be careful that private healthcare doesn't drain NHS resources.
To hear more from Professor Willie Hamilton, you can watch his video 'NHS: Fact versus Fable' in the member area of the AMII website.
*UK parliament – the future of general practice report 2022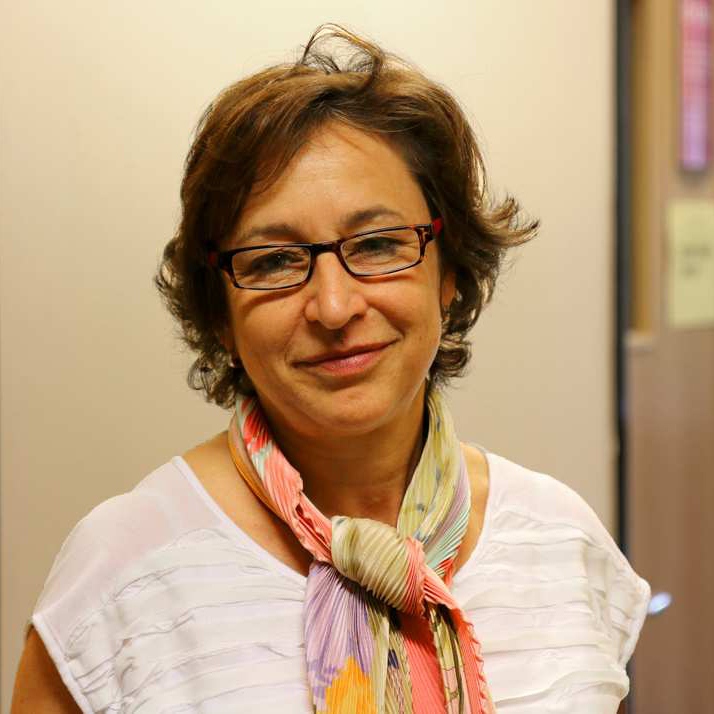 And health and wellbeing
.
Professor Amanda Kirby, CEO, Do-IT Solutions
Neurodiversity is a term thought to have been first mentioned in the late 1990s and represents the different ways in which people do anything from thinking, moving, and behaving to visualising, communicating, and processing information. It does not relate to one single condition. It includes everyone and encompasses many people who may also diverge from societies' typical ways of navigating everyday life.
Neurodivergent traits are typically associated with both challenges and strengths. It is the latter is important and one of the key reasons for the persistence of these traits in society.
Individuals with neurodivergent traits may or may not all meet a diagnostic threshold for neurodevelopmental conditions such as attention deficit hyperactivity disorder (ADHD), dyslexia, autism spectrum disorder (ASD), dyscalculia, developmental coordination disorder (DCD) (also called dyspraxia), developmental language disorder (DLD) and tic disorders. All these conditions importantly often co-occur.
Autism Spectrum Disorder and ADHD has been long treated as separate "disorders" but are now increasingly diagnosed together alongside a better understanding of the common underlying genetic variations. This is also true of the other conditions often associated under the umbrella because of high rates of co-occurrence across all conditions.
While many neurodivergent traits come with some strengths there is also extensive evidence of greater rates of depression and anxiety co-occurring with autism, dyspraxia, and ADHD. For example, nearly three in 10 children diagnosed with ADHD have an anxiety disorder. Autism has been associated with higher rates of anxiety, eating disorders, gender dysphoria, mood disorders, obsessive compulsive disorder, personality disorders, schizophrenia, and substance misuse disorders.
Embracing complexity: from specialization to personalization
Until recently we had tended to have a dichotomous approach to neurodiversity and mental illness which has meant people often bouncing between services.
Silos in professional training, service delivery models and different funding mechanisms, together with socioeconomic biases, all influence diagnostic pathways. In the late 1970s, psychologist Urie Bronfenbrenner conceptualised that human development is shaped by complex relationships between individuals and their environments. He believed that contemporary understanding of human development had failed to consider interactive and multi-layered systems within a child's environment. The "Life Course Theory" emphasises the timing and temporal context of lived experiences and how they can impact an individual's development and well-being. Through epigenetics, the study of how behaviours and environment can cause changes that affect genetic expression, we are learning more about the effects of external experience on brain activity, including how neurotransmitters work.
What this means is that we need to embrace complexity instead of trying to remove it. We need to take a biopsychosocial approach to screening, assessment, and intervention and to shift beyond the overly simplistic "one-gene–one-disease" paradigm and notions of "chemical imbalance" to seeing how every person's brain can change over time and understanding the reality of neuroplasticity.
This means not working in diagnostic or professional silos. Personalized interventions and formulations offer a keyway to improve outcomes. Above all, it's time to stop thinking of neurodiversity and mental health as separate constructs and focus more on individuals and their individual brains.
Amanda features in the latest amii podcast, which you can find out more about further on in the newsletter.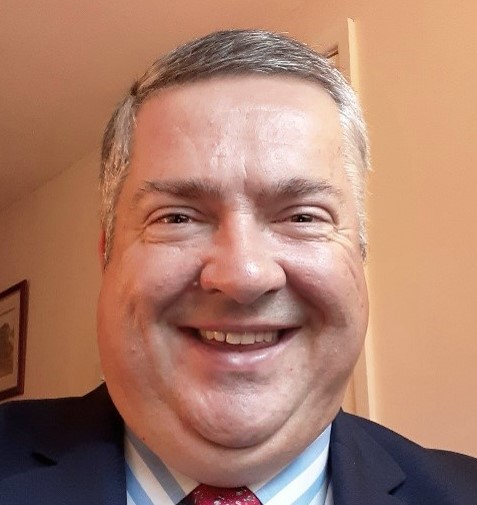 Branko Bjelobaba, Compliance Consultant, amii
By now everyone will have heard of Consumer Duty?  You ought to have as it kicks off on 31 July 2023 and the FCA have gone into overdrive to issue helpful guidance and lots of interesting podcasts to explain what is needed and I for one welcome this.  I was with amii when the FSA commenced the regulation of general insurance on 14 January 2005 and some of you will remember the packed whole day event at Newport Pagnell where my colleagues and I took you through what it all meant for your business.  We have most certainly been on a journey!  This brief bit of commentary allows me to share with you my thoughts on Consumer Duty (CD) when it comes to PMI.
Don't forget that CD applies to everything that the FCA regulate – insurance, investments, mortgages, bank accounts, funeral plans, etc.  For insurance this will be forward looking but for longer term policies that you may have advised on some time ago, CD will also apply to those in that a retrospective (rear mirror) approach will be needed – in other words, does it still work…!  This is a most interesting concept but think of it like ongoing safety recalls on cars that can go on for several years should a fault be discovered.
So, if we have had the Treating Customers Fairly principle since day one why do we need a new principle, three cost cutting rules and four outcomes?  Think of this now as a very comprehensive instruction manual for a new car.  It will show you how the product was made, how green it is, how everything works, what you need to do to enhance things and what happens if there is a blip and then who to moan to!  There will be copious detail on design, assembly, testing, re-testing, etc.  Cars these days are mega complex and insurance policies are hefty tomes but now the FCA has set us all a massive collective challenge – design it right, make sure it works, evidence that it is understood and show everyone that it does indeed work (i.e. that claims are paid!).
Back to the beginning then when an insurer or intermediary comes up with a bright idea – we need an ABC for PMI that will do XYZ.  Well, what does the insurer need to do to deliver this to the market with a huge focus on the delivery of key outcomes?  In other words, how are we going to put the thing together so it is ready for the road and we will know that beforehand as the road testing is integral to the design, building of the prototype, etc?
The new principle is simple – "a firm must act to deliver good outcomes for retail customers".  Wait, I hear you ask – what are retail customers?  We have been used to this definition since 2005 but it does include individual policies and SME excluding the large corporate stuff (where the headcount is 250+).  Why though anyone would not want to apply it to everyone is beyond me.
Let's now focus on the four (key) outcomes.
These are sold or provided at a fair price that reflects their benefits. This is a two part equation – how has the insurer priced the product and is that fair and then what services will the intermediary provide and is the payment they get for this (the commission) fair also?  This ought to sound like all the Product Value Assessments that took place for September 2022 – it indeed is.  Think of this as the glossy booklets put together plus the shed load of other stuff the manufacturer has.  Is it a special scheme, has it cut down benefits, what about the hospitals and will the individual's lifestyle help with the premium and are any benefits provided to promote a healthier lifestyle?
2. Products and services that are fit for purpose
With terms and features that match the needs of the consumers they're for and that they work as expected.  This is where the sharing of claims data is a must have.  Does it actually work and can the adviser use this to demonstrate to the prospective customer that it does indeed work – think of this as the test drive.  Have customers been asked what they want, what works for them, what's important and what's less so and what are they prepared to pay for to include revolutionary new ideas.  Why is it that very few cars now come with a spare tyre – who thought that was actually a good idea?
3. Consumers equipped to make effective decisions
Getting all the information that is needed at the right time to make a decision based on information that has been understood (you do need to ask) or has been explained to you using clear and simple language Bear in mind, advisers should be doing just that – advising and NOT leaving it to the customer to work this out for themselves – what are you then being paid to do?!  PMI terminology isn't exactly that simple – does this help the customer?  Can things be made a bit simpler?
4. Helpful customer service
Responsive and accessible customer service – well, is it? How easy is it to make changes, claim, complain, change insurers, etc?  Don't forget a switch at renewal should be in the very best interests of the customer and not the adviser who may well know that the firm gets much more commission at new business stage rather than at renewal.  Did insurers square this off when they did their product value assessments?  Are they really saying much less work happens then and so it is OK to pay less to the intermediary?
OK, I was asked to make this short and chatty and I hope I have.  Everything now needs to be in place for 31 July 2023 and I am ever hopeful that this is not going to present you with a challenge.  As always, if you need help please get in touch.
Helping employers prevent the UK's most common cancer
.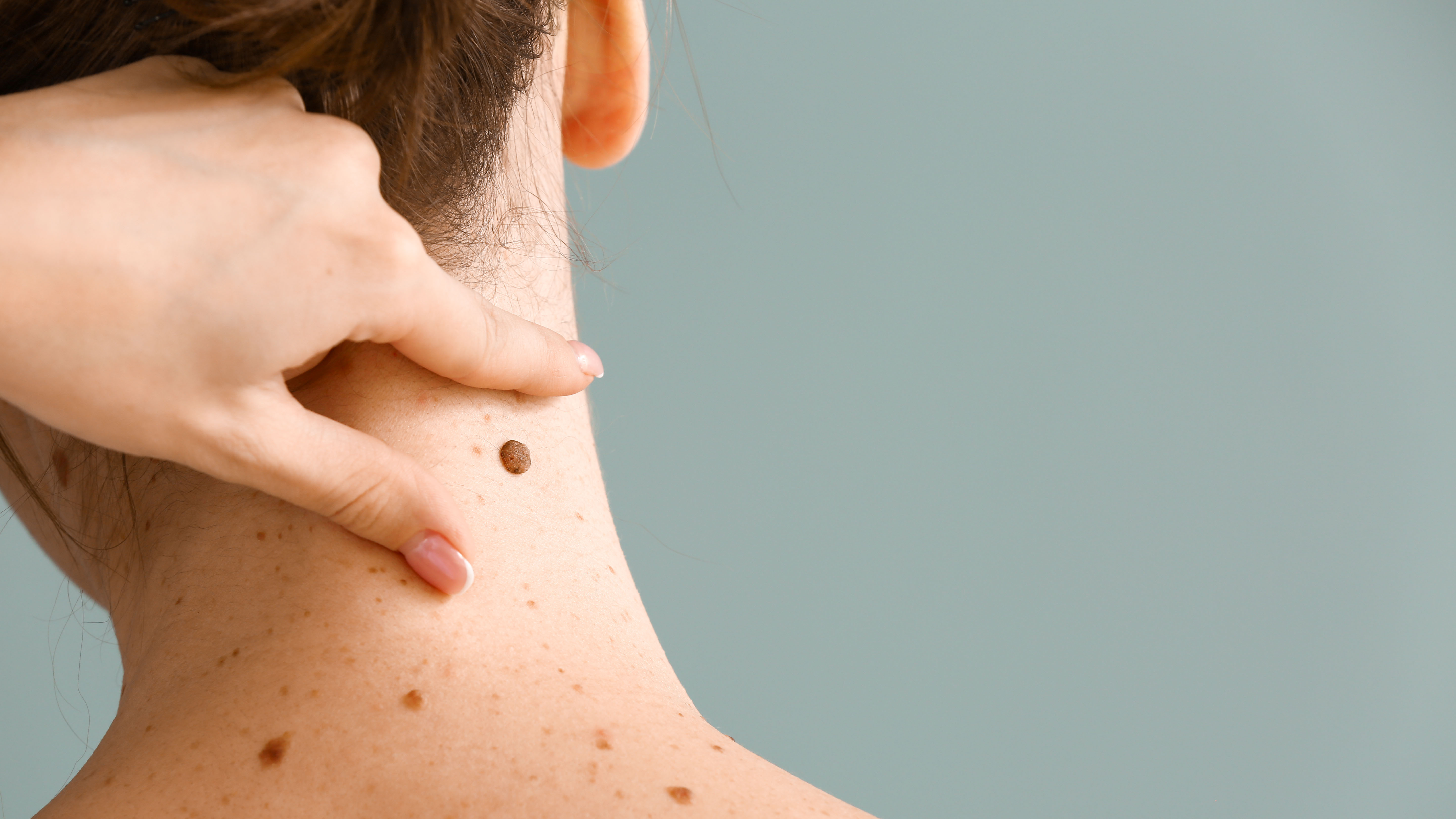 It's estimated that 436 people in the UK are diagnosed with a form of skin cancer every day. The UK's most common form of cancer with an estimated 224,000 diagnoses made in 2019 alone, skin cancer – both melanoma and non-melanoma – is mostly caused by overexposure to ultraviolet light. While the risks of tanning beds and sunlamps are well known, for most of us this exposure comes from the sun itself.
With the days getting longer and forecasts predicting that 2023 will be one of the hottest years on record, now is a great time to remind your clients about the ways they can help their employees protect themselves from skin cancer. Health cash plan providers Medicash know that when it comes to skin cancer, prevention really is better than cure.
How can I help my clients mitigate the risk of skin cancer for their workforce?
Although the primary work-related risk of skin cancer is for employees who work outdoors, it's important to encourage employers from across the workforce to promote proactive approaches to skin cancer prevention.
For example, at Medicash clients receive monthly themed wellbeing packs, which have previously focused on skin cancer awareness such as their Melanoma UK partnership and cancer-preventing tips. These themed packs have proven to be a great way of providing information and resources to a wide number of employers.
So what should my clients be on the lookout for?
With early diagnosis being the important part of treatment, spotting the first signs of skin cancer can be vital. Skin cancers, both melanoma and non-melanoma, typically first appear as:
Patches of hard, oozing, bleeding, or crusty skin
Raised lumps or spots that can be red, brown, or flesh-toned
Ulcers and sores
New or changing moles
Unfortunately, these symptoms can be difficult for the untrained eye to differentiate from everyday spots. That's why Medicash provide their corporate clients with free access to the groundbreaking cancer screening app SkinVision. Developed and monitored by clinical specialists, SkinVision allows users to assess their skin spots and moles for the most common types of skin cancer via their smartphone and receive a risk indication within seconds.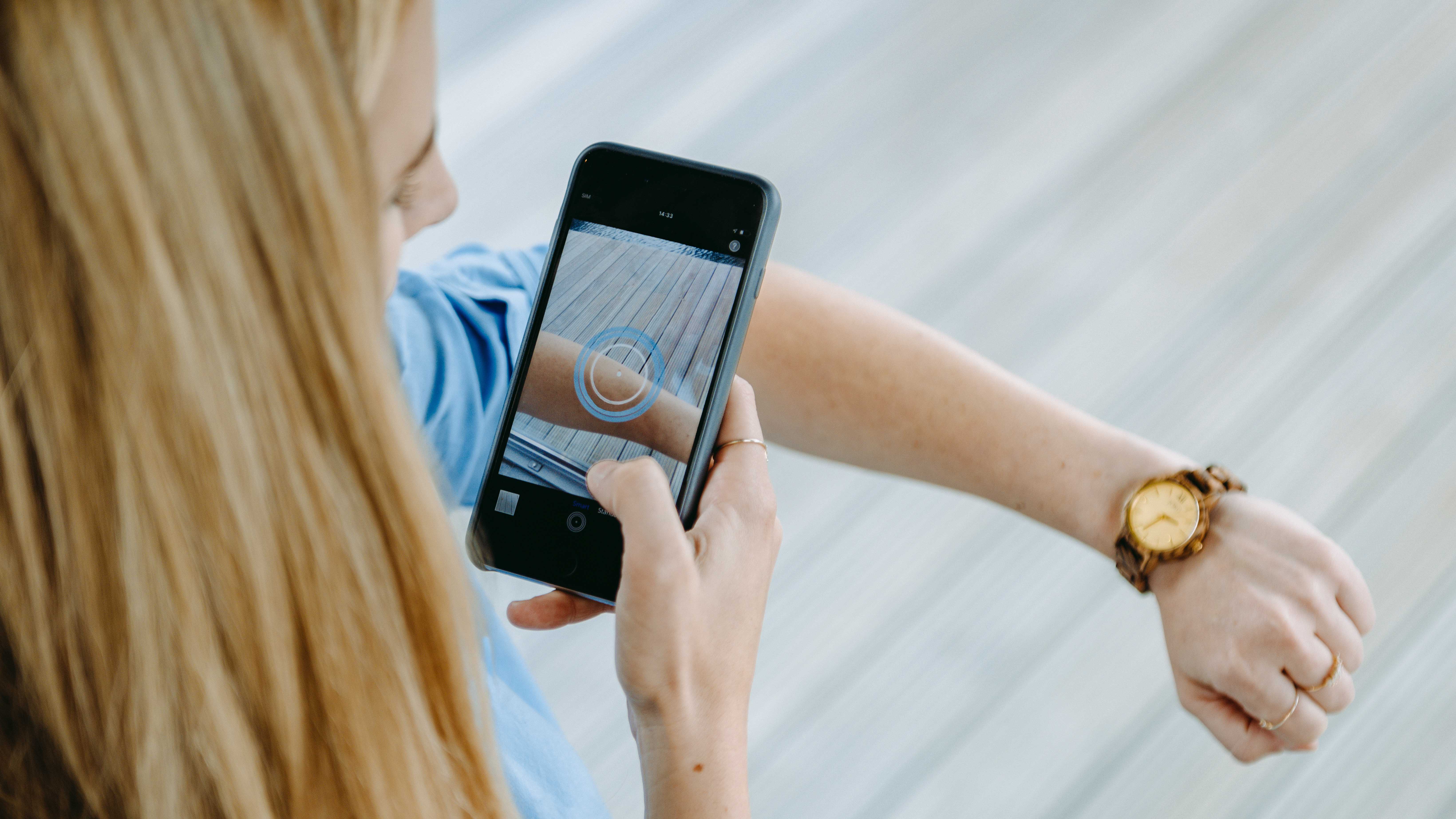 Last year alone, 26% of all 'high risk' SkinVision checks from Medicash policholders led to clinical referrals. More importantly still, in 2022 148 Medicash customers were diagnosed with skin cancer following a SkinVision check, allowing them to access vital early treatment with life-saving results.
If you have an existing agency agreement with Medicash, don't forget to reach out for your free intermediary access to the SkinVision app so that you can try it yourself and demonstrate with your clients.
Don't yet have an agency agreement? Get in touch with one of our team for more information or email marketing@medicash.org
At our last AGM, we invited Mike McCarthy to participate in our day, where he shared his heartbreaking story of losing his son to suicide. Mike recently joined us on a Podcast to share his progress in campaigning for better support for mens mental health and to tell us all about The Baton of Hope. The aim being to impact the lives of thousands across the country with a simple message: Where there is HOPE, there is a real opportunity to save lives.
This is the promise that #BatonOfHopeUK founders, Mike McCarthy and Steve Phillip, made to their lost sons (Ross and Jordan), and to the thousands of sons and daughters who are lost each year. Carried by notable personalities, leaders, and people with their own inspiring stories of hope, the Baton of Hope will be marked by a packed events schedule giving local communities, organisations, and neighbouring towns a chance to get involved.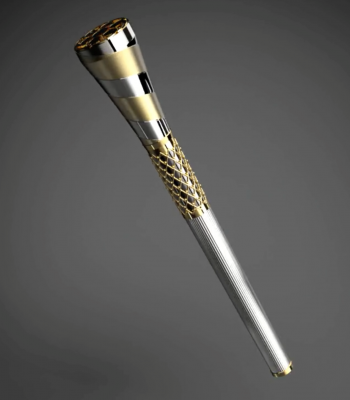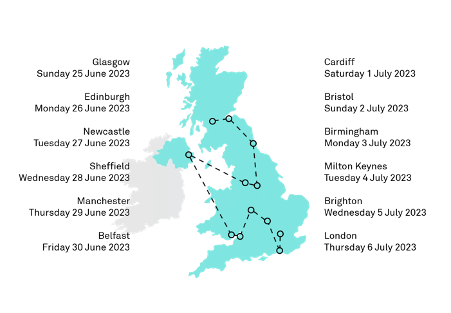 The Baton of Hope team aim to make the UK Tour as inclusive as possible, with opportunities for people and organisations to get involved whether they are based near the physical route of the Baton or participating 'virtually' via the available online and social media channels. If this is something that you or your organisation should be involved in, then please get in touch.
What is certain is that the UK has never seen a suicide awareness and prevention initiative like this. #BatonOfHopeUK will supercharge suicide prevention nationwide, fuelling vital conversations through live events and media coverage. With partnerships, pledges, and endorsements, all amplified through PR and social media.
Why more organisations are offering health screening
.
by Sarah Baker, HCA Healthcare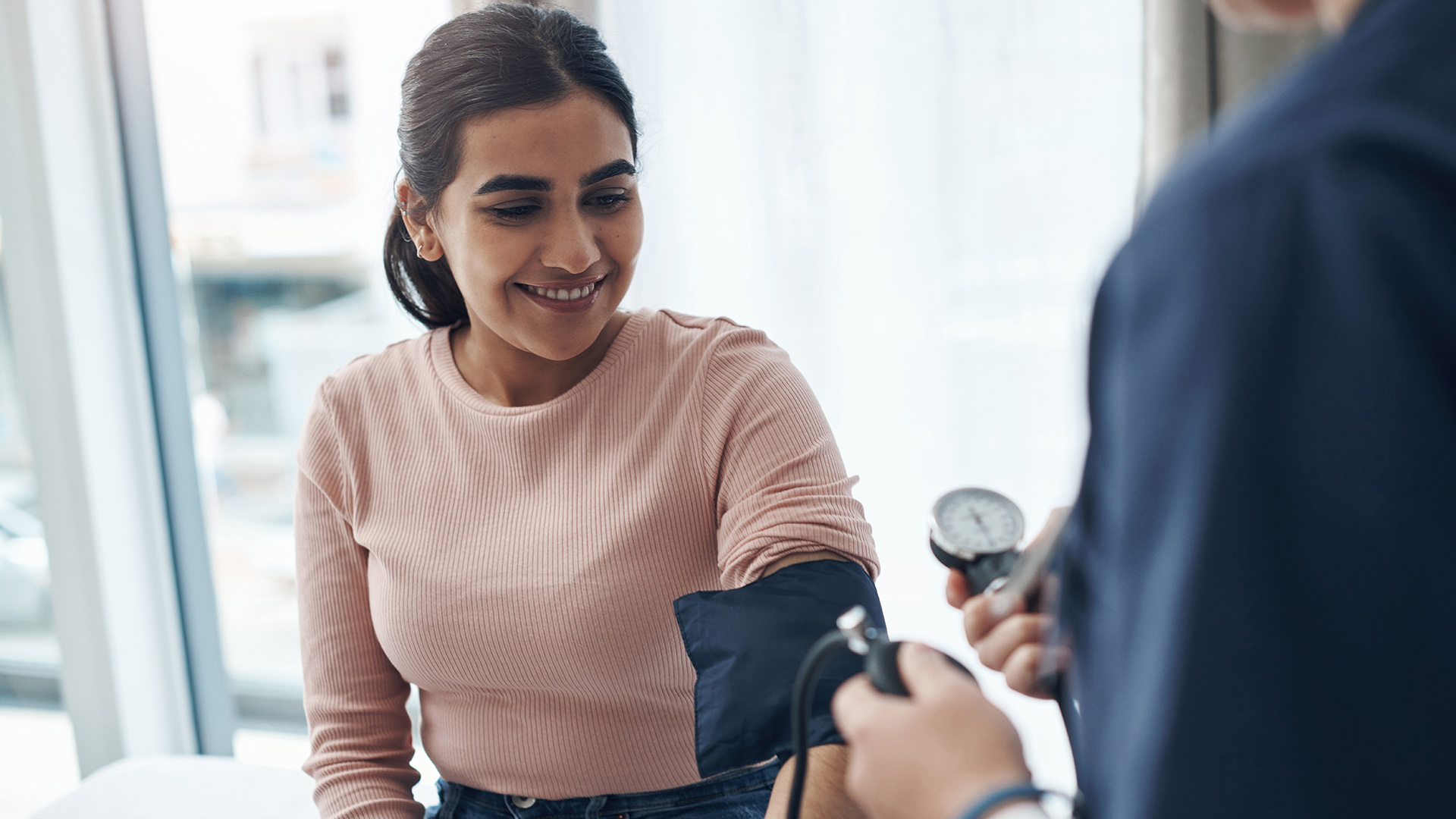 Health assessments have long been considered 'part of the package' in corporate health and wellbeing programmes. That annual check-in that gives an overview of 'health' in the broadest sense: blood pressure, check; BMI, check; cholesterol, check. But more and more organisations are looking beyond this, offering their employees a fuller picture of their health. The opportunity for early detection of health issues and, in some cases, a look ahead to their risk of developing certain conditions or disease in the future. That deeper look is provided through health screening. 
In the last 12 months we have seen a 25% increase in clients asking for health screening services, and this isn't just for the c-suite. This includes providing access to staff at all levels on a funded, co-funded or self-pay basis. 
So, what is behind this demand? 
One of the driving forces is the employer themselves. Corporates have long acknowledged they have a role in the health and wellbeing of their teams, but with mounting pressures on the NHS, whose diagnostics waiting lists have surpassed 1.6m, this acknowledgment has increasingly turned into meaningful action. Aside from the delivery of health and wellbeing programmes being part good corporate citizenship, they also make financial sense.  
For workplace health to truly work it needs to deliver ROI, and health screening applied in the right way can deliver this in spades. That's because it is all about early diagnosis, early intervention and, where possible, prevention. There's a clear line between these factors and the cost of care.  
In industries where competition for talent is high, more comprehensive, bespoke health schemes are providing an edge not just for new recruits, but in retaining talent and fostering a sense of loyalty from a workforce that increasingly wants support beyond a salary. 
Another driver of demand comes from the range of screening services that are now available, enabling companies to offer screening that aligns to the profile of their workforce, or, as we are increasingly seeing, empowering their staff to take control of their health and opt into the type of screening they want. From base blood profiling through to cervical screening, from Qfit testing for bowel cancer through to angiograms for heart health, this range and ability to provide a truly personalised health package is in step with the increased focus organisations are putting on their DE&I strategies. 
Crucially, more people actively want to know about their health, their risks and how they may be able to prevent issues. There is more understanding than ever about the benefits of early detection and awareness in younger populations that diseases such as cancer don't just affect over 50s. This tallies with the actual trend, small but still significant, of younger adults being diagnosed with cancer.  
The combination of a more health conscious and empowered workforce with a more engaged and meaningful approach to corporate health, will continue to drive demand for health screening. When looking ahead to the future of health in the workplace we are moving at pace to a point where health screens are as individual as the person going for them.
If you'd like more information regarding the health screens HCA Healthcare UK can provide for your clients, please contact sarah.baker@hcahealthcare.co.uk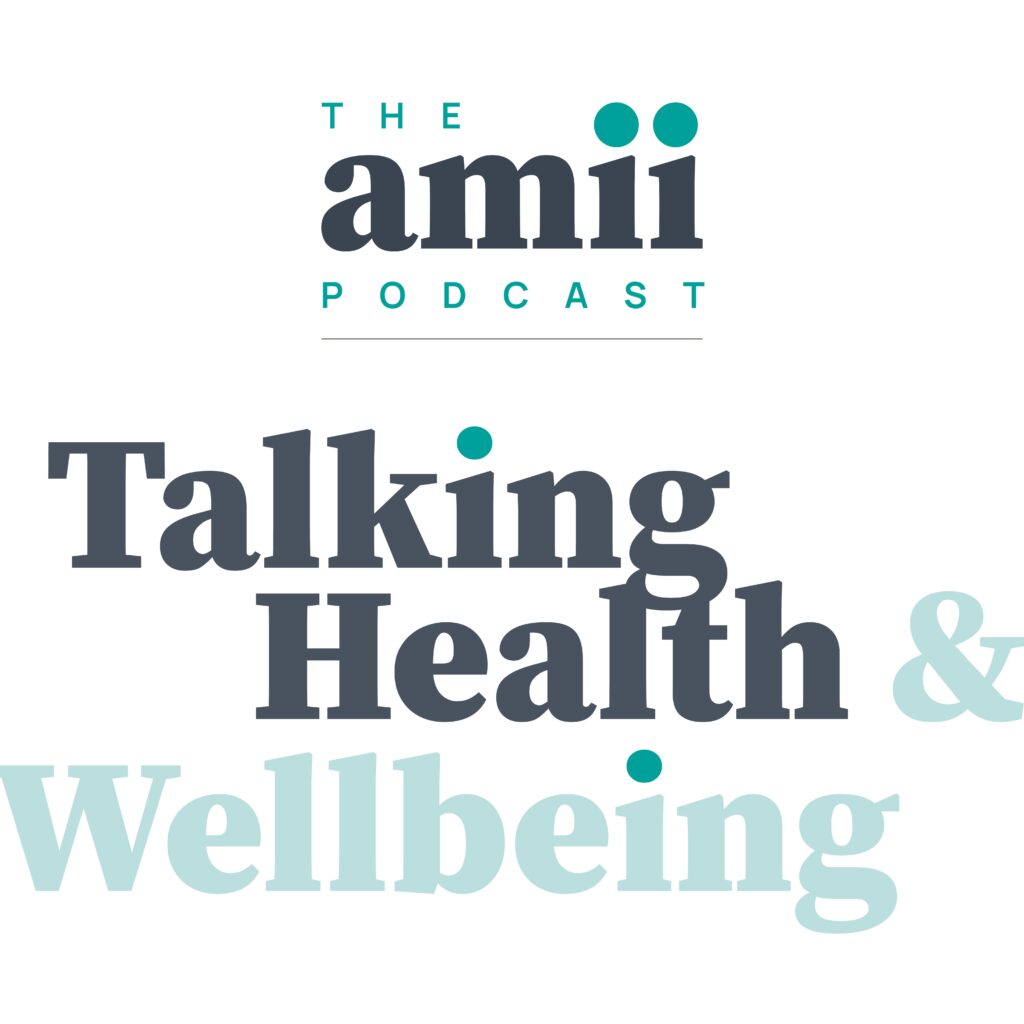 The Health and Wellbeing Podcast
.
Talking Health & Wellbeing features major names in the health and wellbeing space in conversation with amii Chair David Middleton. The latest episode in discussion with Professor Amanda Kirby, Founder and CEO of Do-IT Solutions and Chair of the ADHD Foundation, focuses on neurodiversity at home and in the workplace.
Amanda has lectured to more than 100,000 individuals worldwide, written over 100 research papers, and become internationally recognised in the field of neurodiversity. In this Podcast, David and Amanda talk about how the workplace can benefit from neurodiverse employees.
They discuss how employers can adopt inclusive practices to support neurodiverse people to ensure they do not feel marginalised in the workplace, which includes a candidate's performance at an interview being used to measure their suitability for a job that may not require strong social skills or the ability to answer questions. They talk about the nuances of language both in the workplace and in the earlier years when discussing the development of children.
Amanda shares her story about qualifying as a GP and why she changed career when her second child was diagnosed with Dyspraxia aged three. Her experience as a parent finding her way around the health and educational system led to her starting up an interdisciplinary specialist centre for parents and children to be able to provide practical, robust support. David said: "It is clear that while we have made progress with inclusive workplaces and education settings, there is still a long way to go to ensure neurodiverse people are supported adequately. It might be the case that employers don't even realise they are not being inclusive and my discussion with Amanda highlights that we need to improve awareness and training to ensure all bases are covered, from the interview process through to the working environment and access to support."